Recipes
Sweet & Sour Chicken with Broccoli
A new twist on a dish that's packed with an amazing combination of flavors that will make you go back for seconds.
---
Preparation Time
5 minutes
Cook Time
10 minutes and 30 seconds
---
Where is my microwave's power level?
Check your microwaves owners manual (if you're one of those that keep those things) or look up your model number online and check its wattage.
Microwave Wattage:
1200W
1100W
1000W
900W
800W
700W
600W
500W
Ingredients
1

lb chicken thighs (skinless & boneless cut into 1-inch cubes)

4

cups broccoli florets

1

tbsp olive oil

2

tbsp pineapple juice

2

tsp tomato paste

2

tbsp balsamic vinegar

2

yellow bell peppers (de-seeded & sliced)

2

tbsp maple syrup

1

cup snap peas (cut into 1-inch pieces)

2

tbsp sliced almonds (garnish)
Step 1
In a microwave safe large deep bowl (6-cup capacity), mix the pineapple juice tomato paste, balsamic vinegar, olive oil, and maple syrup.
Step 2
Add cubed chicken, cover with Duo Cover, and microwave for 7 minutes at Power Level 10
Step 3
Add broccoli florets, yellow bell peppers and snap peas to the dish and cover with Duo Cover. Microwave for 3 minutes.
Step 4
Remove from the microwave and stir gently.
Step 5
Let the dish rest under Duo Cover for few minutes. Check the chicken with a meat thermometer — it should be 165ºF, otherwise cook for another 30 seconds.
Step 6
Remove Duo Cover, garnish with sliced almonds and serve.
Guidelines & Tips
A meat thermometer is needed! Be sure to check the chicken is properly cooked to 165ºF in Step #5.
What you'll need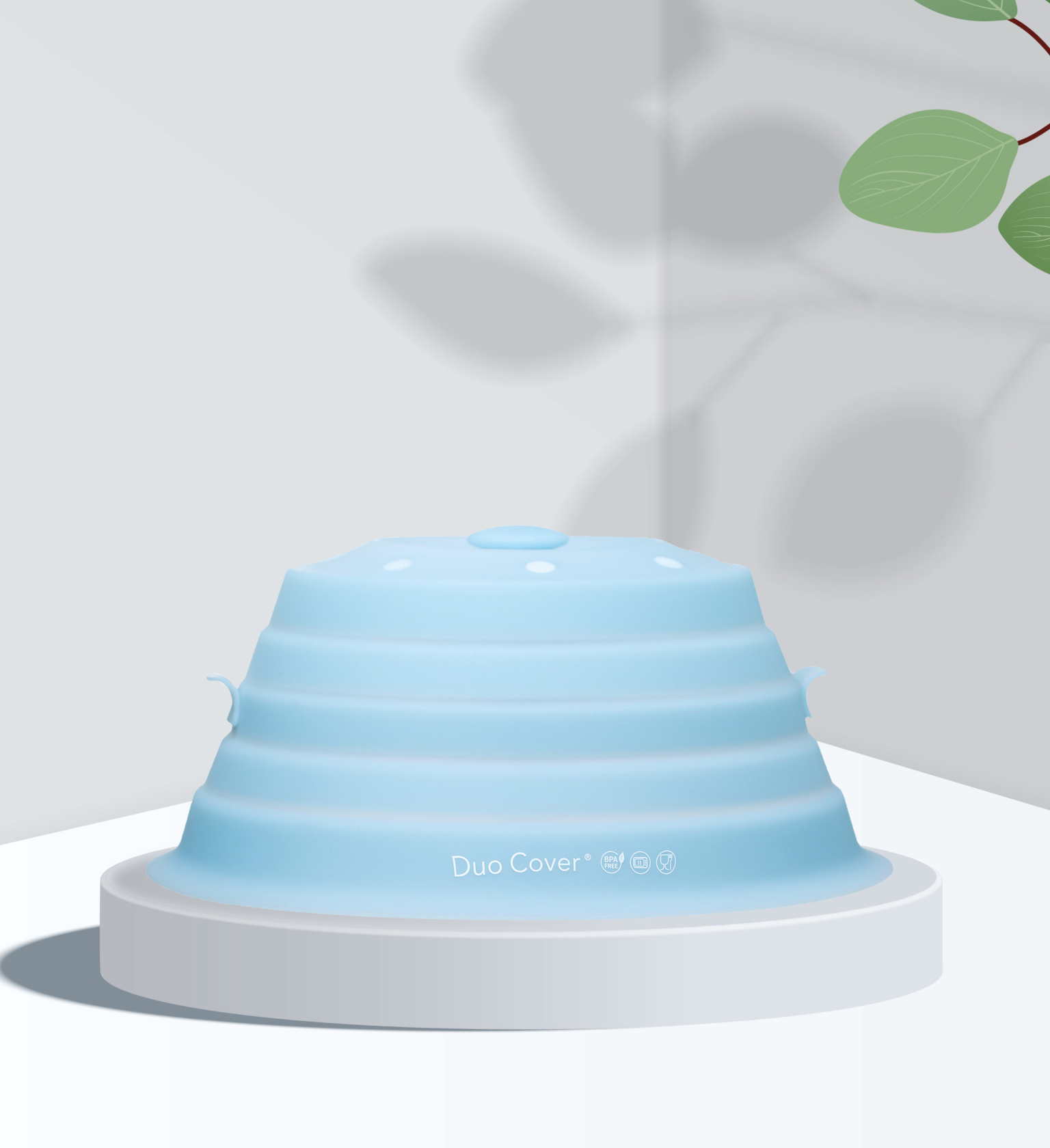 Duo Cover® | $29.99
Duo Cover is a next generation microwave gadget that increases moisture in your food through its MoistureLock™ technology. It delivers leftovers that taste better than the first time and a sparkling clean microwave.
Easy stowaway with microwave-safe magnets.
Plus, it saves your fingers from those 'ouchie' moments when plates get hot!