Recipes
Blueberry Banana Oatmeal
A simple, delicious breakfast that's clean and healthy for you.
---
Preparation Time
5 minutes
---
Where is my microwave's power level?
Check your microwaves owners manual (if you're one of those that keep those things) or look up your model number online and check its wattage.
Microwave Wattage:
1200W
1100W
1000W
900W
800W
700W
600W
500W
Ingredients
2

cups rolled oats*

2

cups milk*

2

ripe bananas

1

tbsp cinnamon

1

tbsp maple syrup

2

tsp vanilla extract

½

cup fresh blueberries (garnish)
Step 1
Add all ingredients except the bananas and blueberries in a microwave safe medium dish (6-cup capacity). Whisk to combine.
Step 2
Cover the dish with Duo Cover.
Step 3
Cook in the microwave for 2 minutes at Power Level 10. Stop the microwave and give it another 1 minute round.
Step 4
Cool for 1 minute with Duo Cover on.
Step 5
In the meantime, mash one banana, and slice the other into pieces. Add a mashed banana into the oatmeal and give it a good stir.
Step 6
Divide the oatmeal between the four-serving bowls.
Step 7
Top the oats with the remaining sliced banana and fresh blueberries. Serve while still warm.
Guidelines & Tips
Do not use quick cooking oats (will make oatmeal mushy).
Vegan option: choose plant-based milk, such as almond or cashew milk, for creamier oatmeal.
What you'll need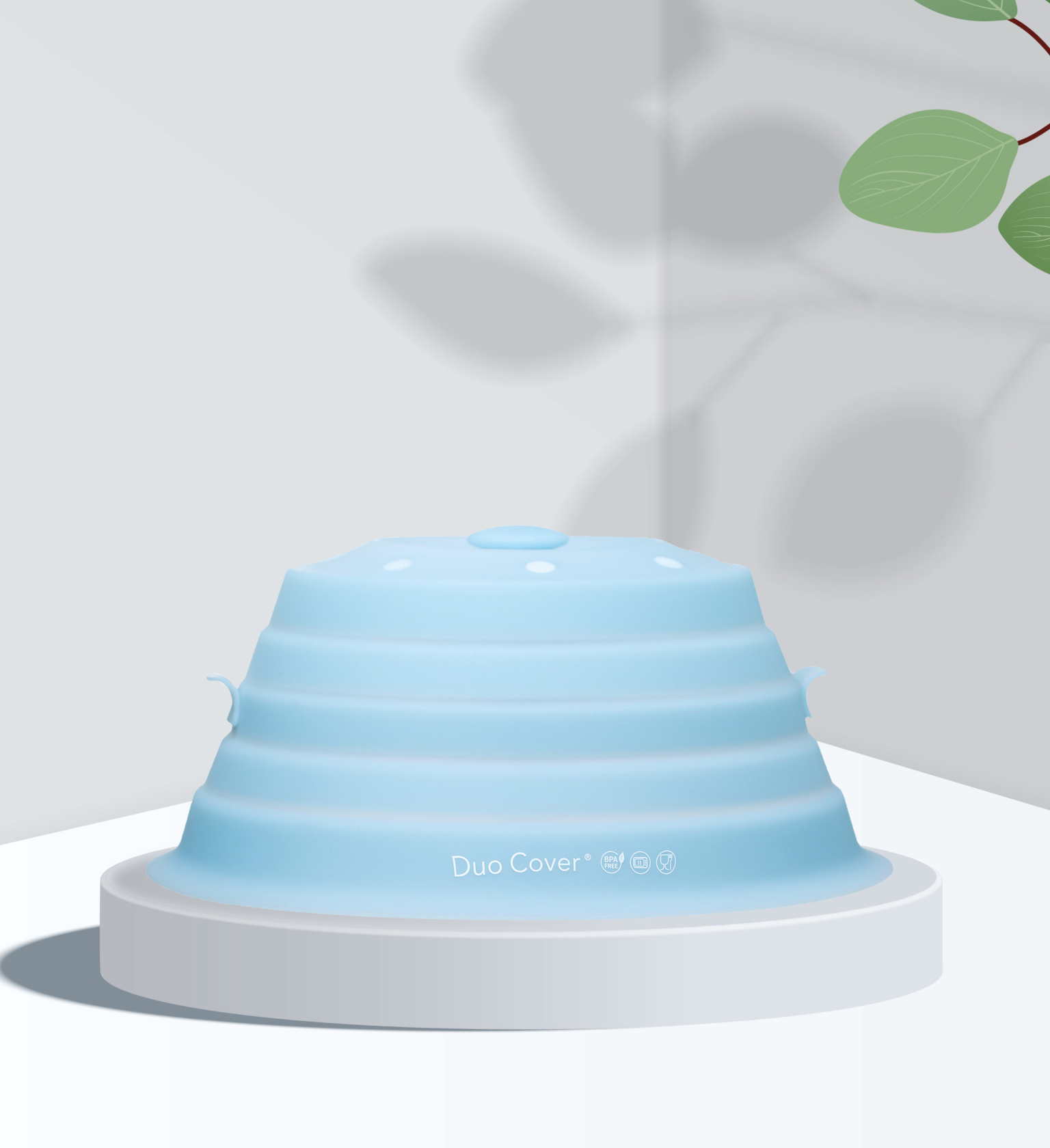 Duo Cover® | $29.99
Duo Cover is a next generation microwave gadget that increases moisture in your food through its MoistureLock™ technology. It delivers leftovers that taste better than the first time and a sparkling clean microwave.
Easy stowaway with microwave-safe magnets.
Plus, it saves your fingers from those 'ouchie' moments when plates get hot!