Recipes
Breakfast Fried Rice
Packed with salty bacon, a light soy sauce and plenty of hearty scrambled eggs, this recipe is super easy to whip up anytime of the day, not just in the morning!
---
Preparation Time
25 minutes
---
Where is my microwave's power level?
Check your microwaves owners manual (if you're one of those that keep those things) or look up your model number online and check its wattage.
Microwave Wattage:
1200W
1100W
1000W
900W
800W
700W
600W
500W
Ingredients
2

cups cooked Jasmine rice*

1

tbsp soy sauce

2

tsp olive oil

4

strips bacon (chopped)

1

cup broccoli florets

1

tsp red flakes

2

green onions (thinly sliced)

4

eggs

salt and pepper (to taste)

sesame seeds (garnish)
Garnishes
Sesame seeds

Green onions (thinly sliced)
Step 1
In a microwave safe large deep dish (8-cup capacity), combine soy sauce, olive oil, bacon, and broccoli. Season to taste with salt and pepper.
Step 2
Cover the dish with Duo Cover.
Step 3
Cook in the microwave for 4 minutes at Power Level 10.
Step 4
In a separate bowl, beat eggs with red pepper flakes and some salt.
Step 5
Pour the eggs over the hot steaming rice and stir to combine thoroughly.
Step 6
Microwave the combined eggs and rice, with Duo Cover on for 1 minute.
Step 7
Serve warm, garnished with sliced green onions and sesame seeds.
Guidelines & Tips
Jasmine Rice Cooking Instructions: In a large dish, combine 2 cups rice with 3 cups water. Cover the rice with Duo Cover. Cook the rice for 5 minutes on Power Level 10. Reduce to Power Level 7 and cook for 10 minutes. Let the rice stand for 5 minutes under Duo Cover. Fluff the rice with a fork.
What you'll need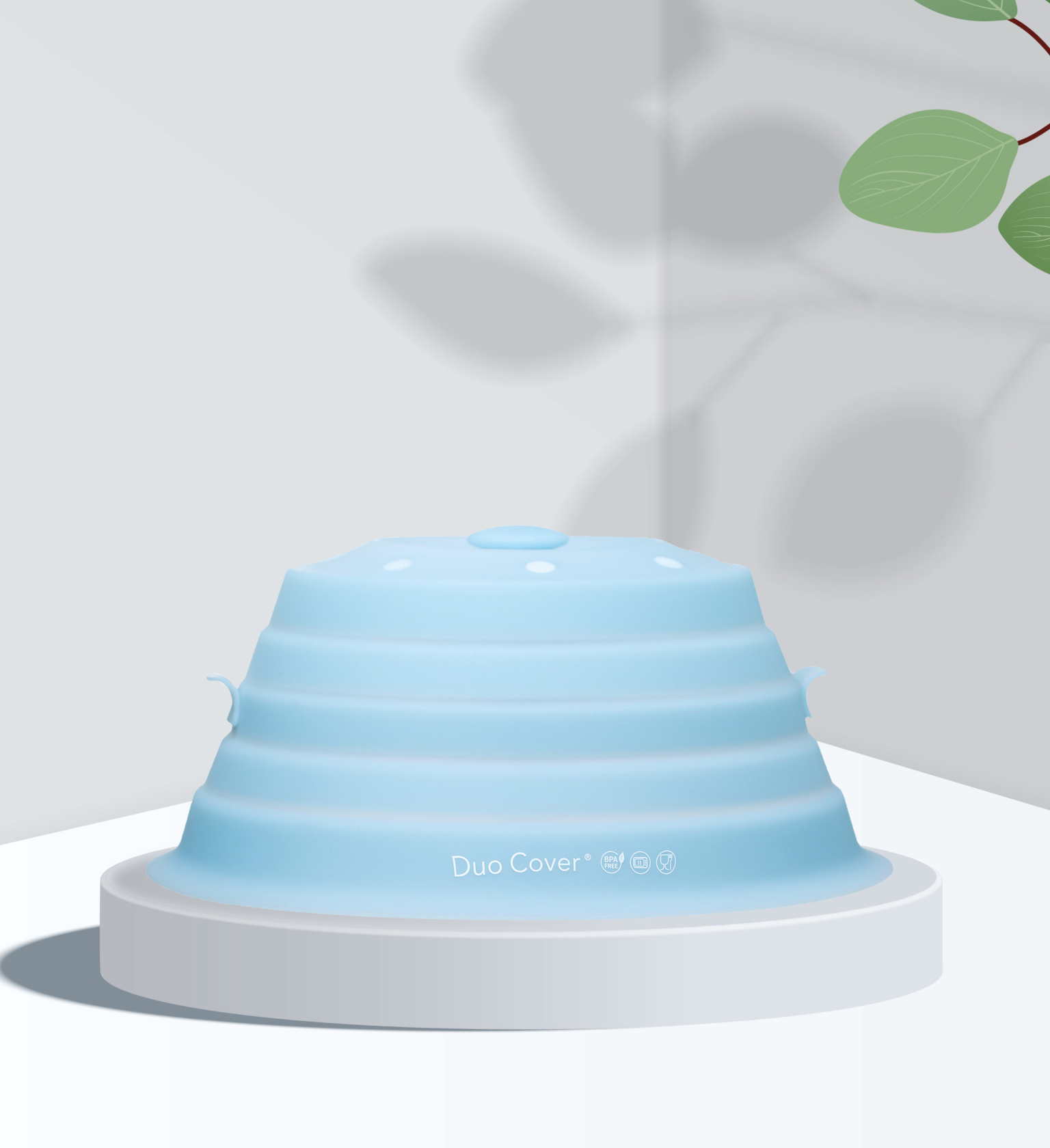 Duo Cover® | $29.99
Duo Cover is a next generation microwave gadget that increases moisture in your food through its MoistureLock™ technology. It delivers leftovers that taste better than the first time and a sparkling clean microwave.
Easy stowaway with microwave-safe magnets.
Plus, it saves your fingers from those 'ouchie' moments when plates get hot!