Recipes
Cacio e Peppe
Bring a taste of Italy and cheesy deliciousness to your table.
---
Preparation Time
5 minutes
---
Where is my microwave's power level?
Check your microwaves owners manual (if you're one of those that keep those things) or look up your model number online and check its wattage.
Microwave Wattage:
1200W
1100W
1000W
900W
800W
700W
600W
500W
Ingredients
8

oz spaghetti (broken in half)

2½

cups water

1

cup freshly grated Parmesan

3

tbsp butter

salt and pepper to taste
Step 1
Place the pasta, water, and salt in a microwave safe large deep bowl (6-cup capacity).
Step 2
Cover with Duo Cover and cook for 10 minutes at Power Level 10.
Step 3
Strain any leftover liquid.
Step 4
Add butter and cheese. Make sure you add the cheese in three batches, stirring well after each addition.
Step 5
Sprinkle with freshly ground black pepper before serving.
What you'll need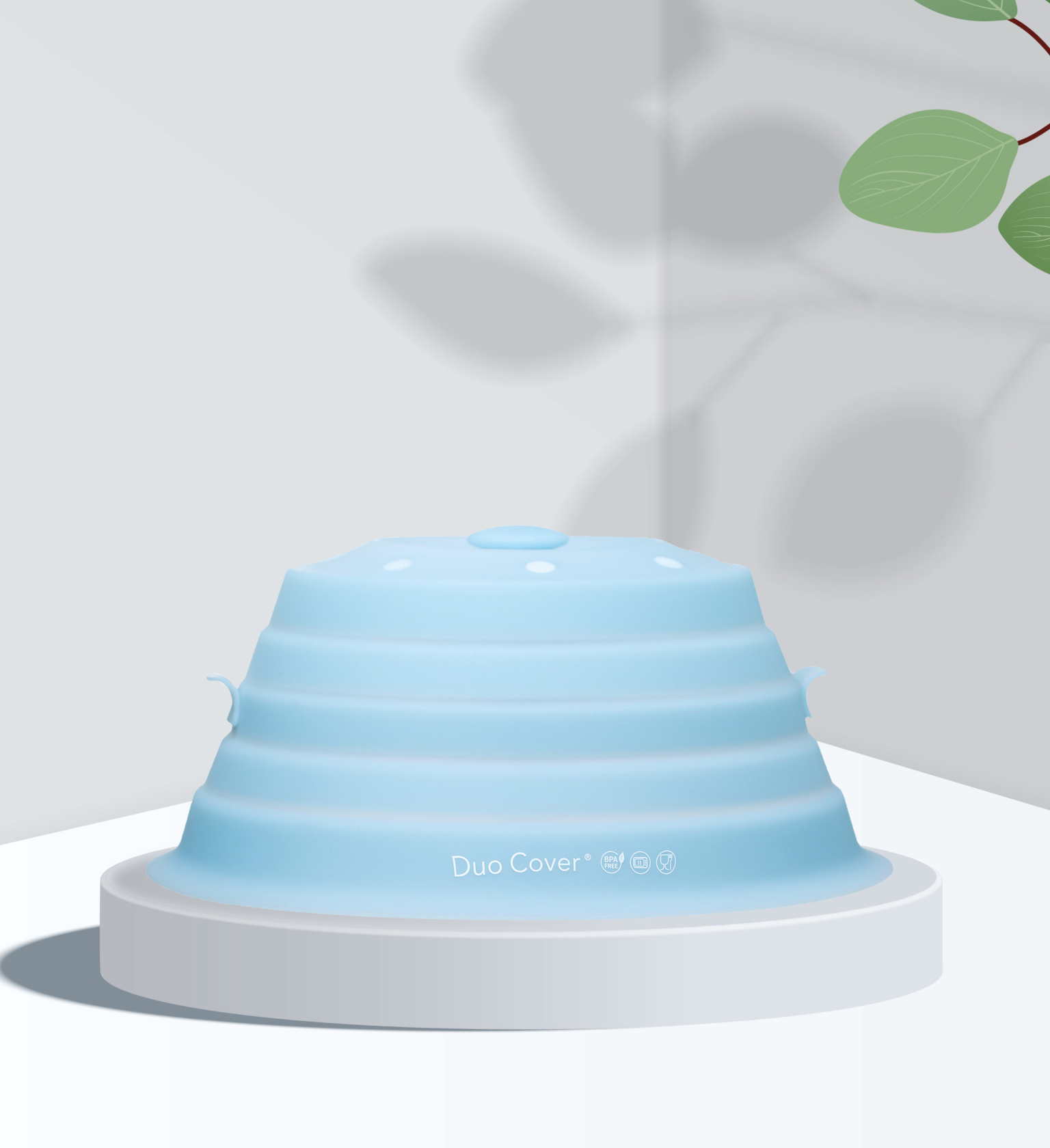 Duo Cover® | $29.99
Duo Cover is a next generation microwave gadget that increases moisture in your food through its MoistureLock™ technology. It delivers leftovers that taste better than the first time and a sparkling clean microwave.
Easy stowaway with microwave-safe magnets.
Plus, it saves your fingers from those 'ouchie' moments when plates get hot!