Recipes
Giant Chocolate Chip Cookie
A synonym for happiness in the dictionary should be chocolate chip cookies.
---
Preparation Time
10 minutes
---
Where is my microwave's power level?
Check your microwaves owners manual (if you're one of those that keep those things) or look up your model number online and check its wattage.
Microwave Wattage:
1200W
1100W
1000W
900W
800W
700W
600W
500W
Ingredients
1/3

cup butter (room temperature)

6

tbsp coconut sugar

2

tbsp brown sugar

1

tsp baking powder

¾

cup flour

1

tsp vanilla extract

½

cup chocolate chips
Step 1
In a mixing bowl, beat butter, coconut sugar, brown sugar, and vanilla.
Step 2
Fold in flour and baking powder into the ingredients from Step #1 until combined.
Step 3
Add chocolate chips and mix thoroughly.
Step 4
Place the mixture onto a microwave safe plate with lifted edges or a ceramic pie plate (2-cup capacity). Cover with Duo Cover.
Step 5
Microwave for 50 seconds at Power Level 10.
Step 6
Let the cookie set before serving.
Guidelines & Tips
Gluten Free option: use gluten free all-purpose flour and certified GF chocolate chips.
Recipe can be made in a medium shallow dish and once cooked and cooled, cut into portions.  
What you'll need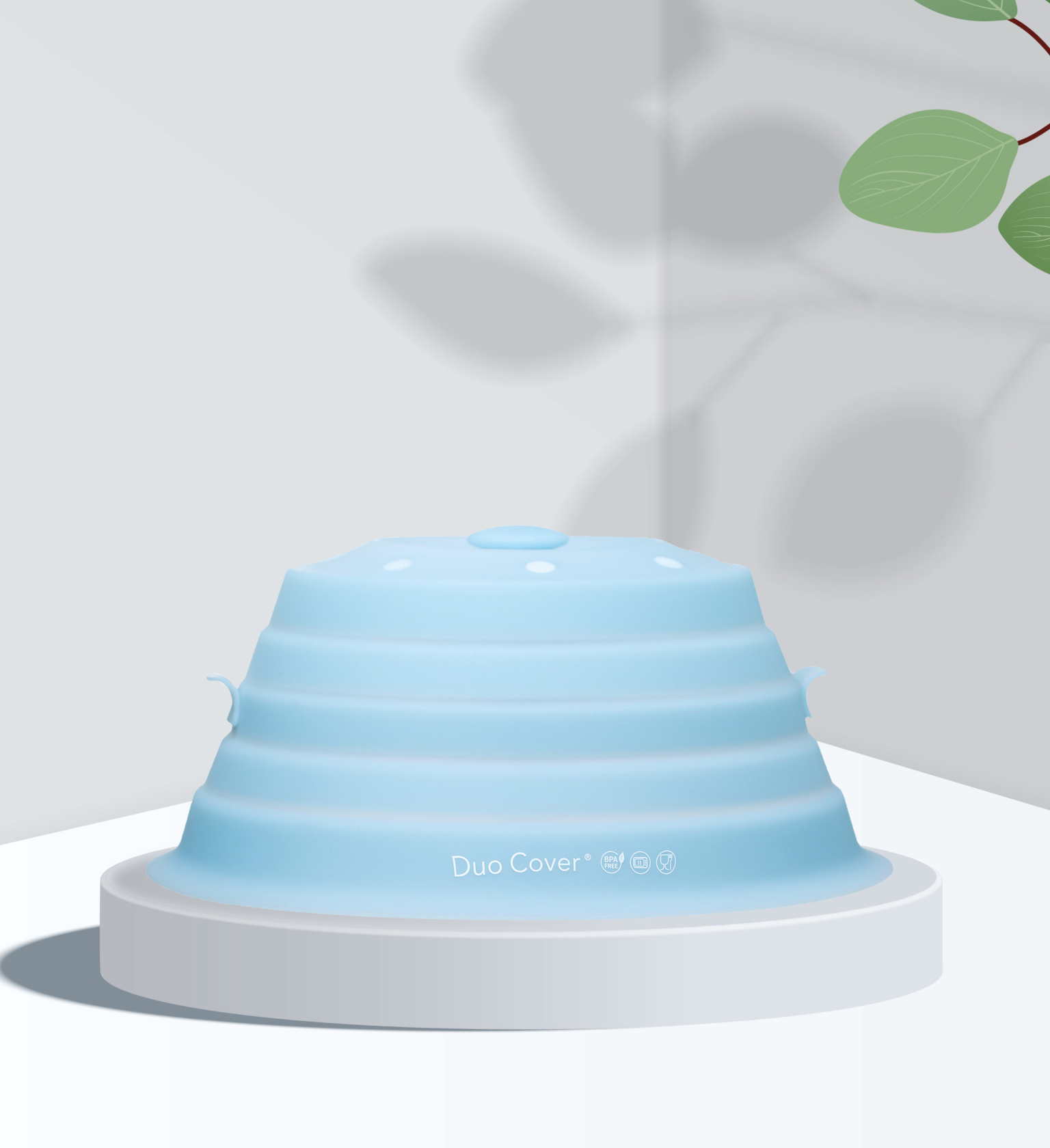 Duo Cover® | $29.99
Duo Cover is a next generation microwave gadget that increases moisture in your food through its MoistureLock™ technology. It delivers leftovers that taste better than the first time and a sparkling clean microwave.
Easy stowaway with microwave-safe magnets.
Plus, it saves your fingers from those 'ouchie' moments when plates get hot!