Free 1~3 Day Shipping from California, USA 🇺🇸
Free Shipping

90 Day Guarantee

Easy Returns
Description

Duo Cover is a next generation microwave gadget that increases moisture in your food through its MoistureLock™ technology. It delivers leftovers that taste better than the first time and a sparkling clean microwave.

Easy stowaway with microwave-safe magnets.

Plus, it saves your fingers from those 'ouchie' moments when plates get hot!
View full details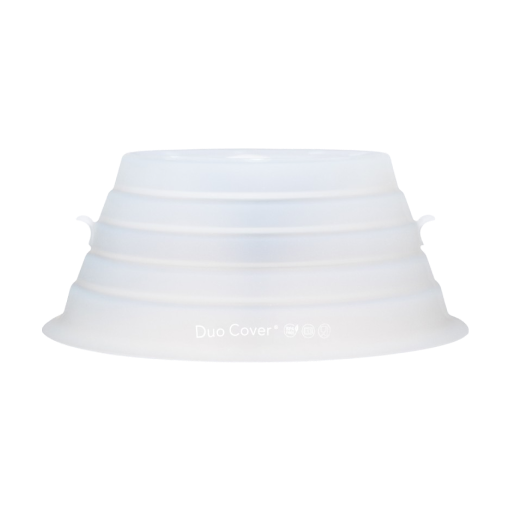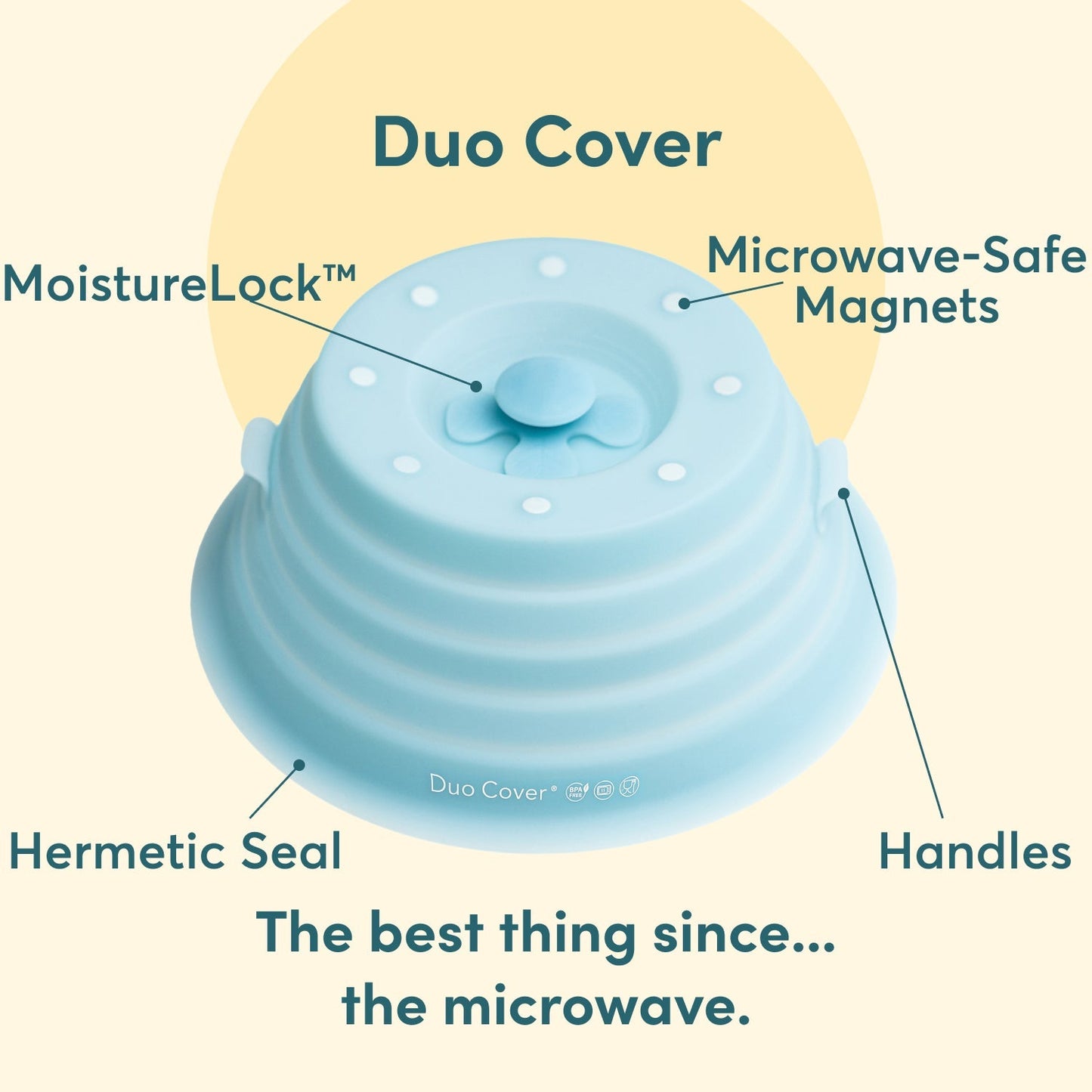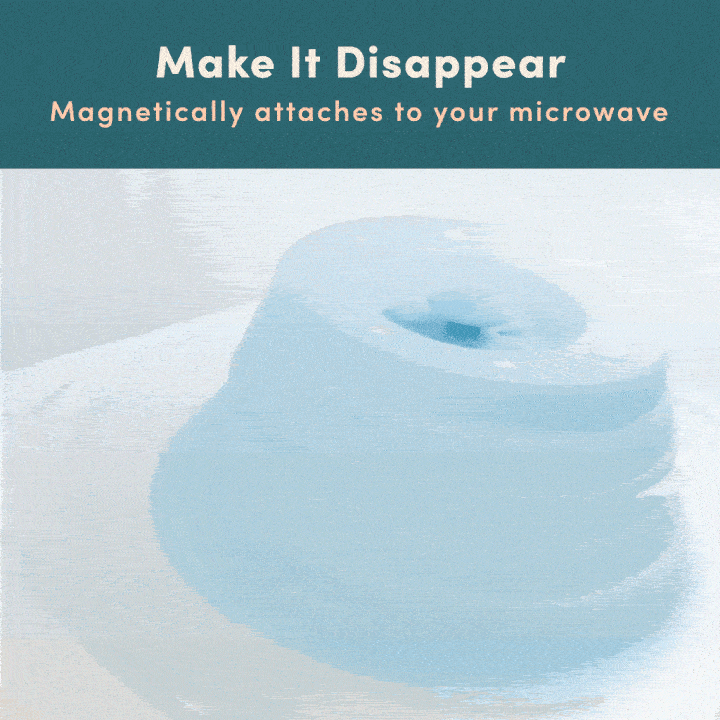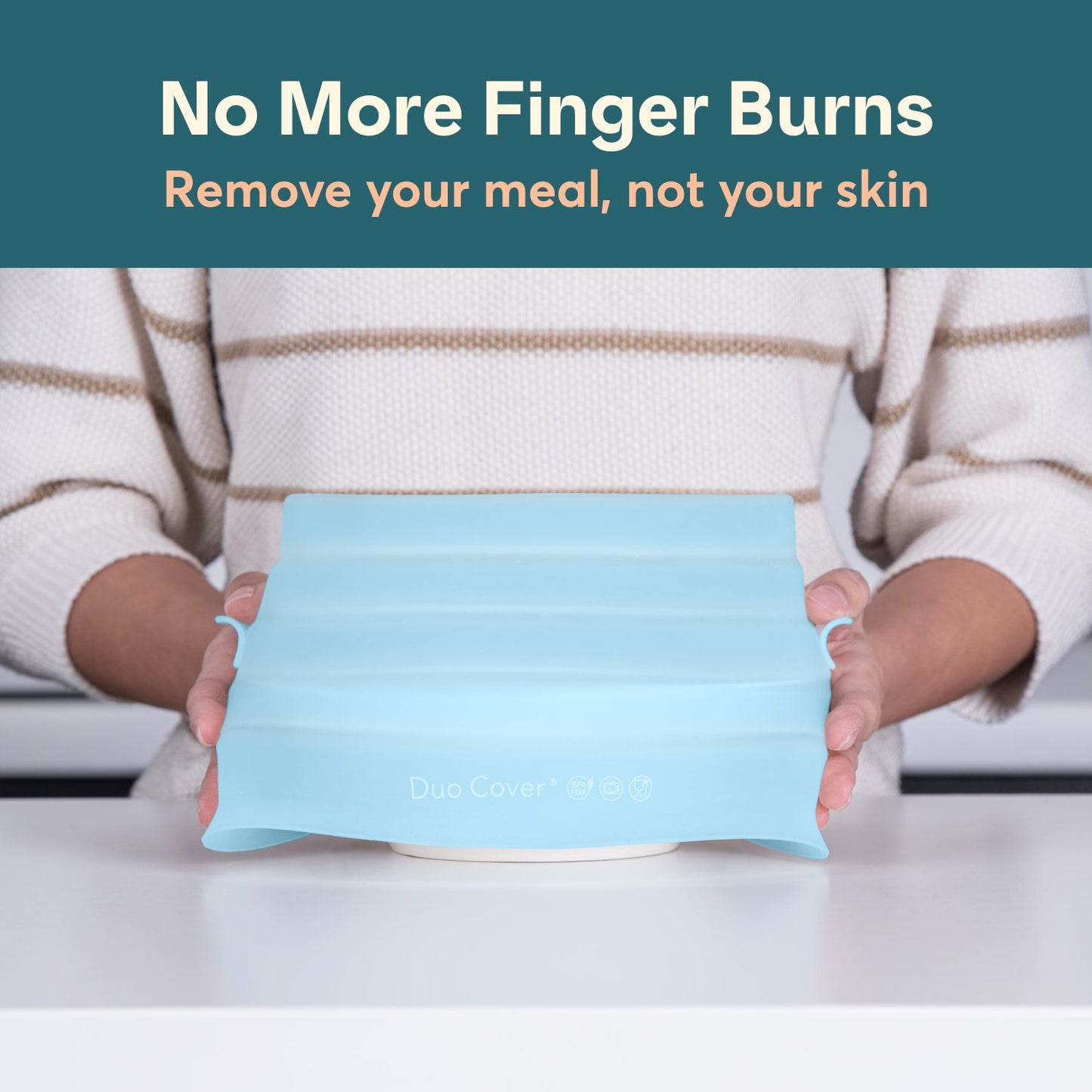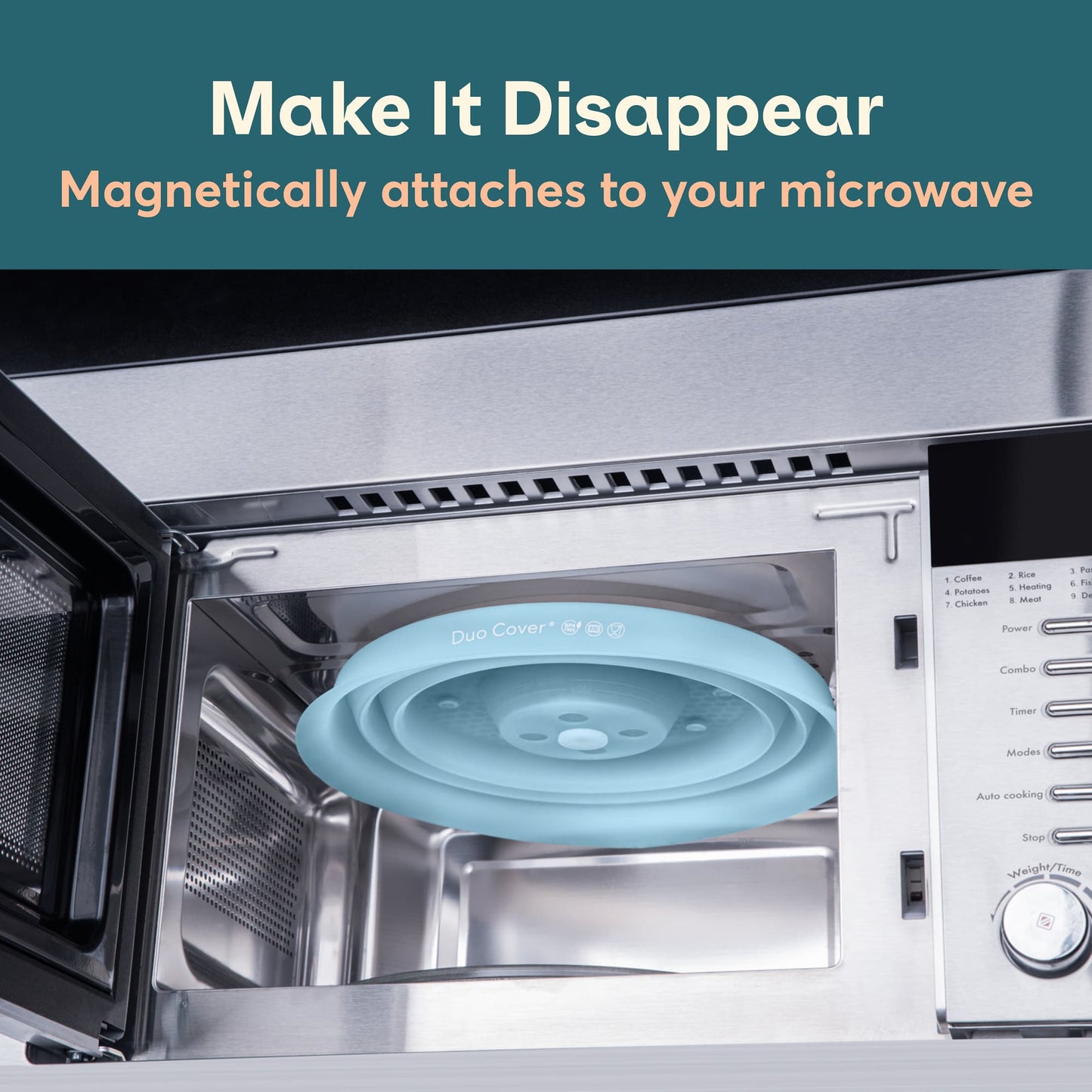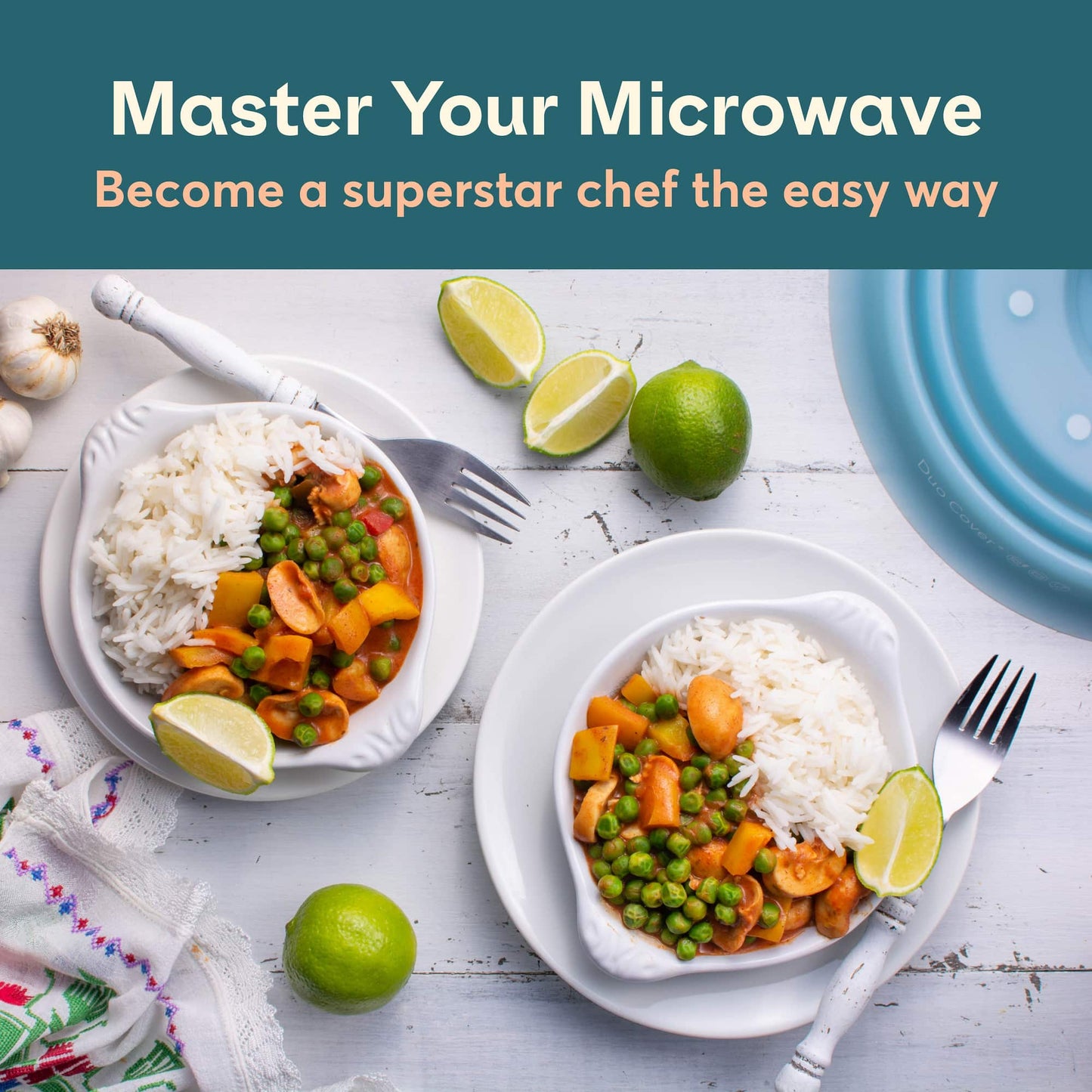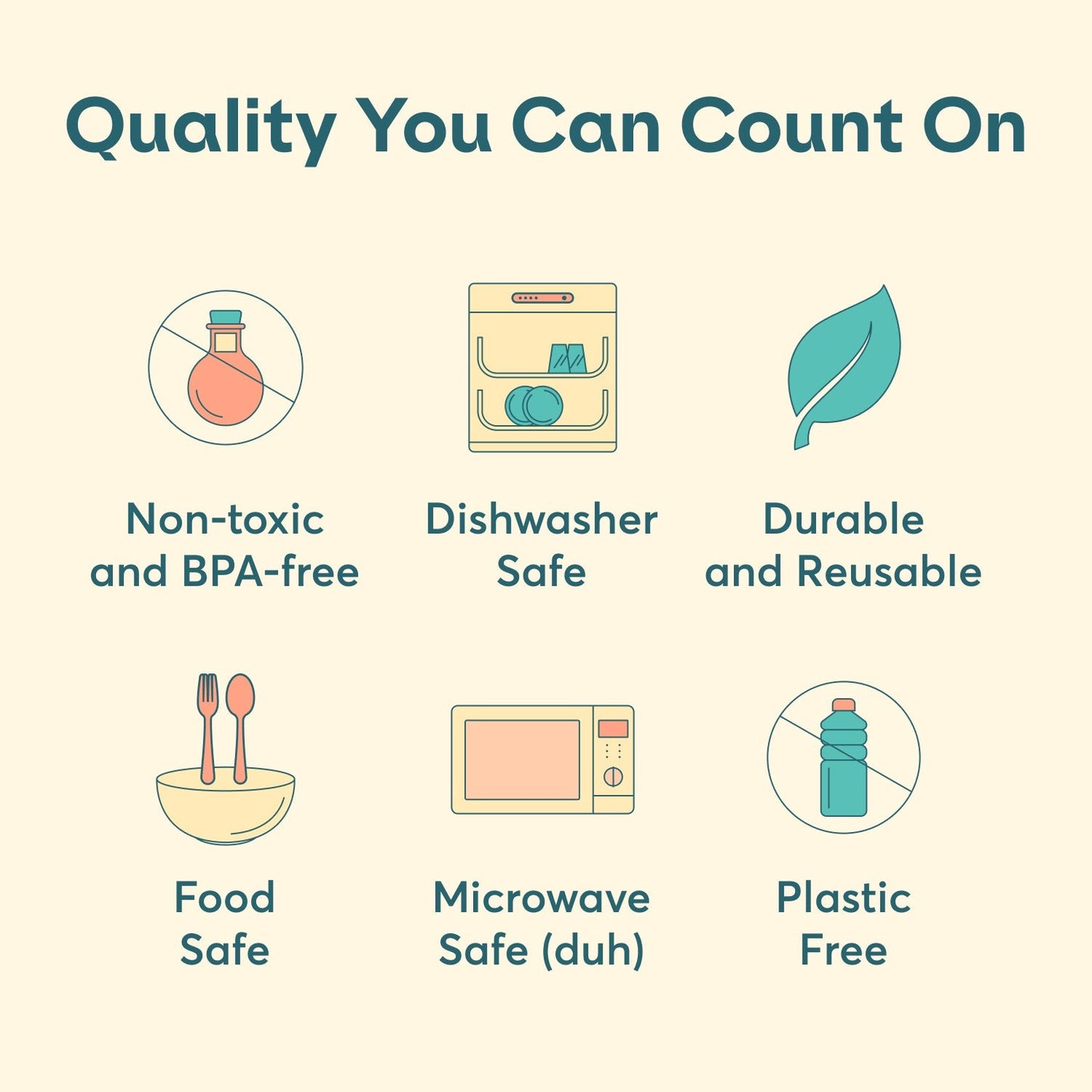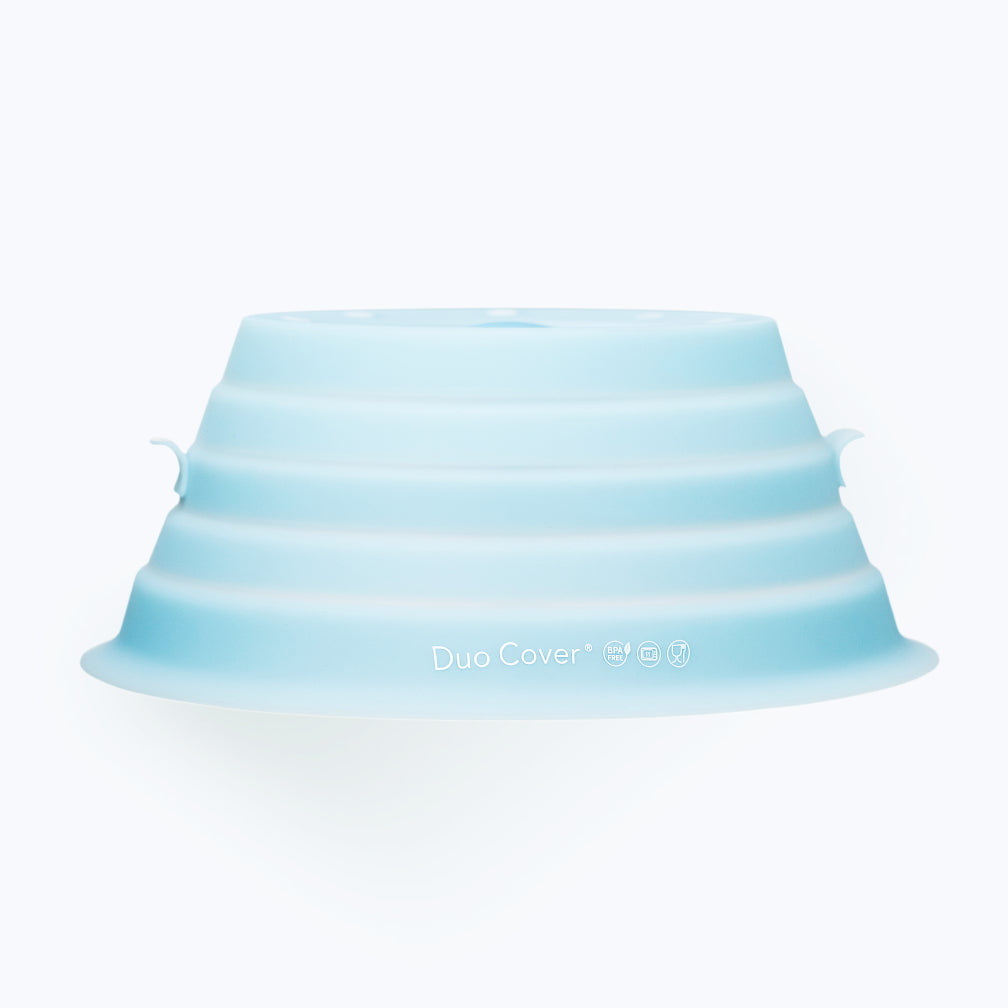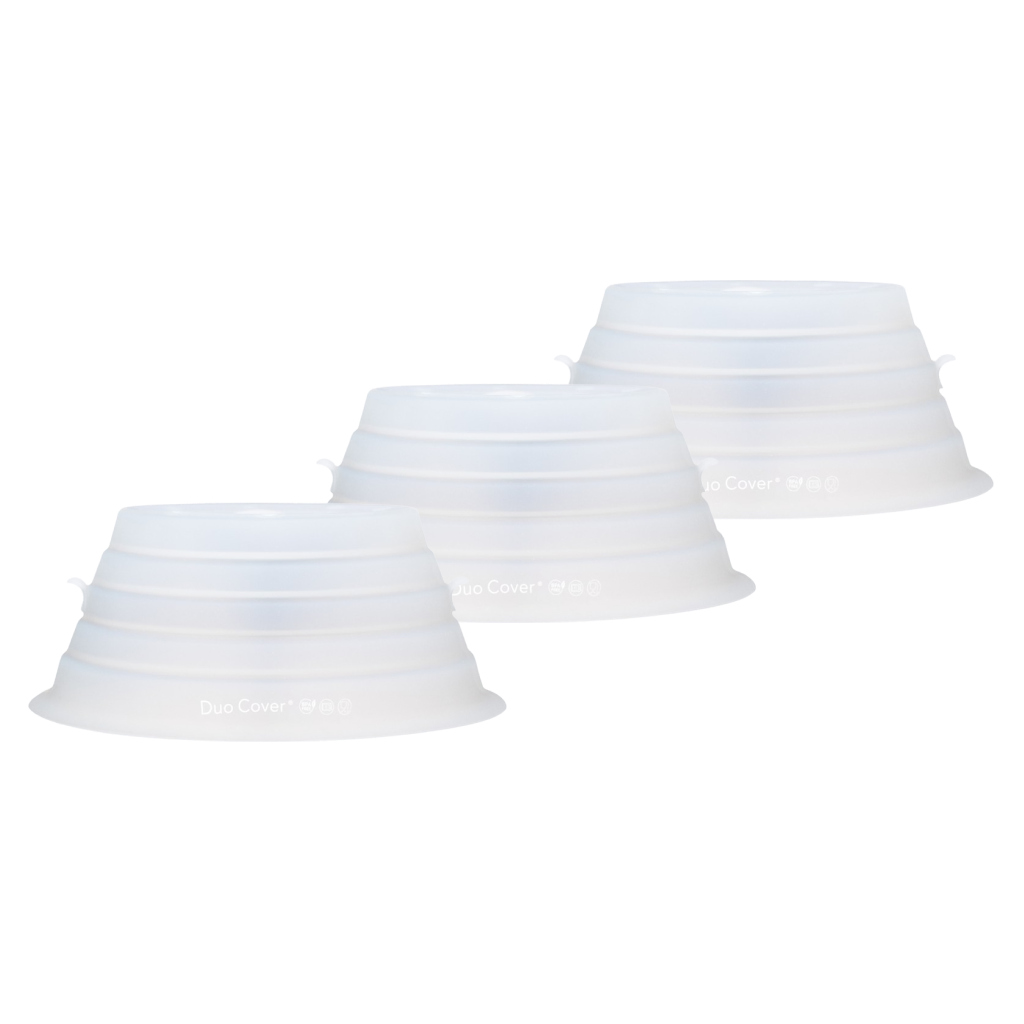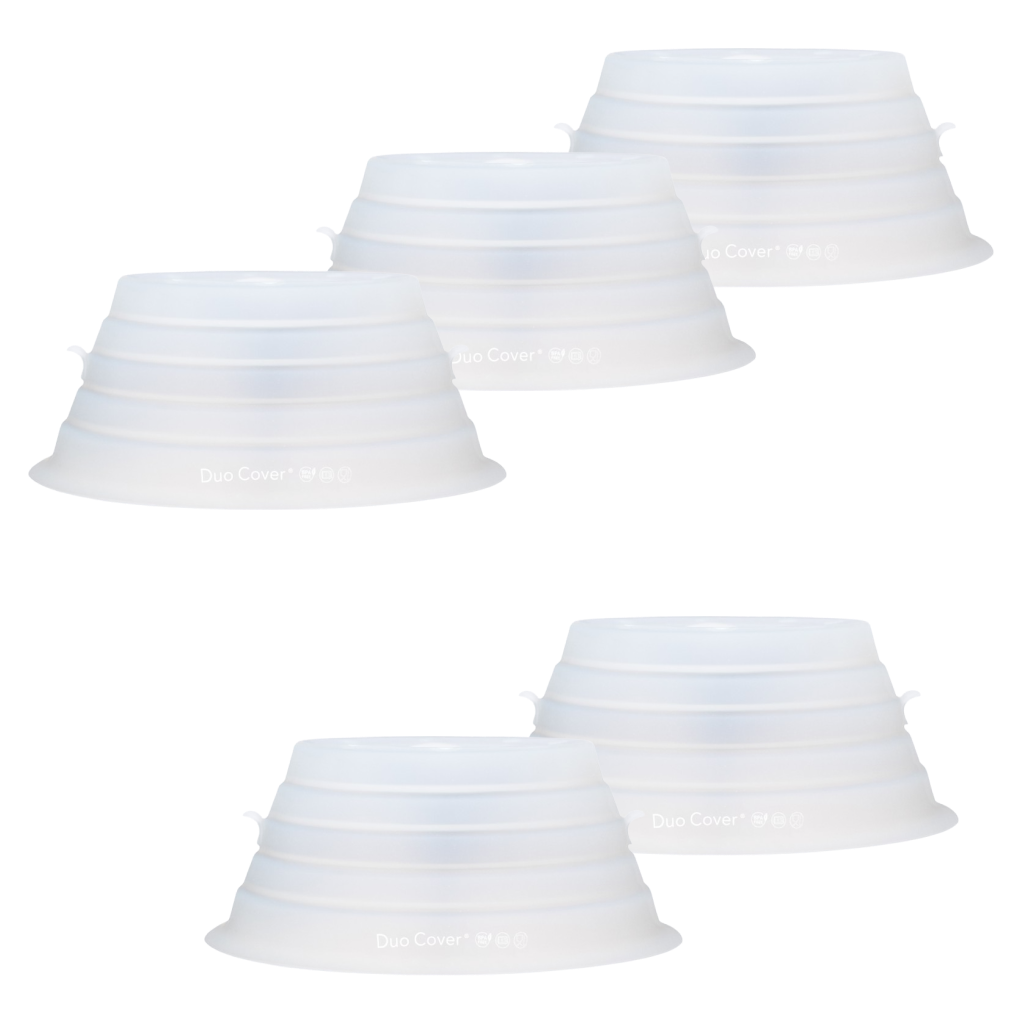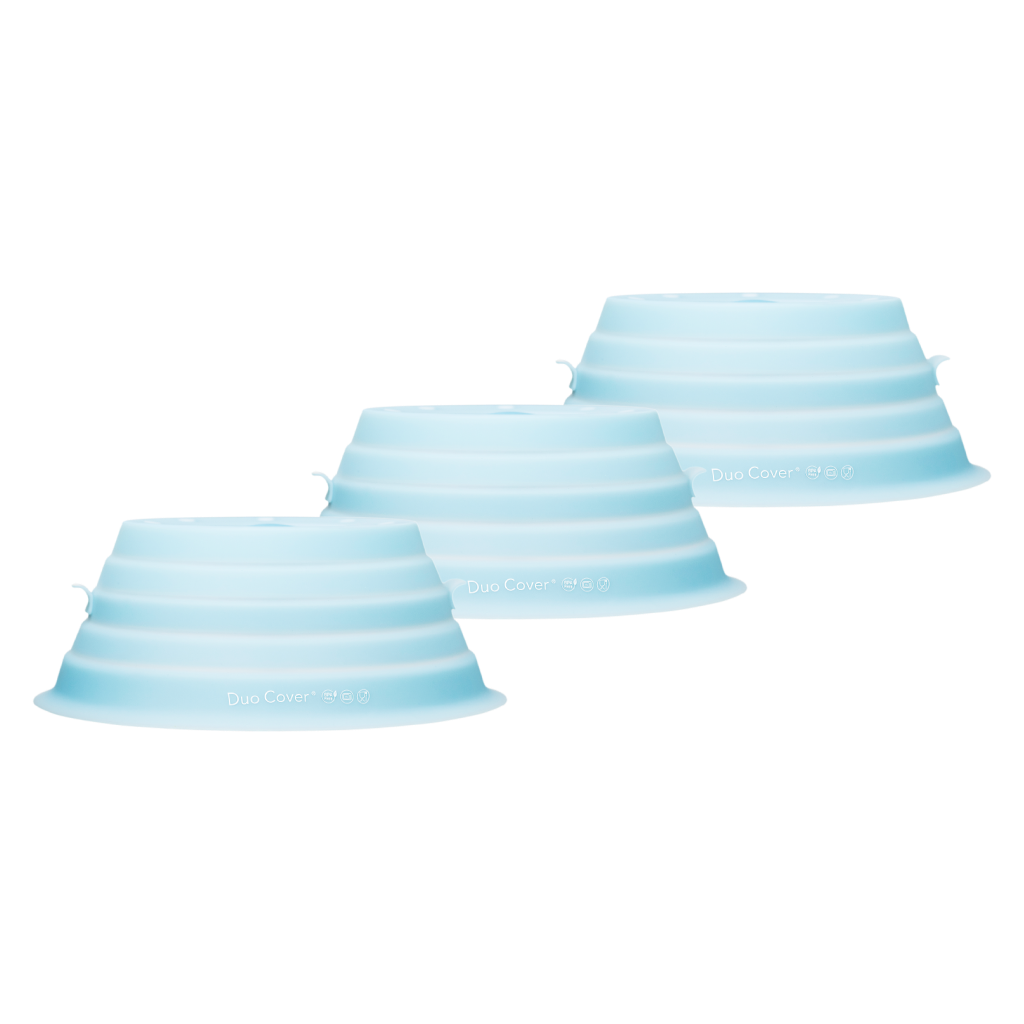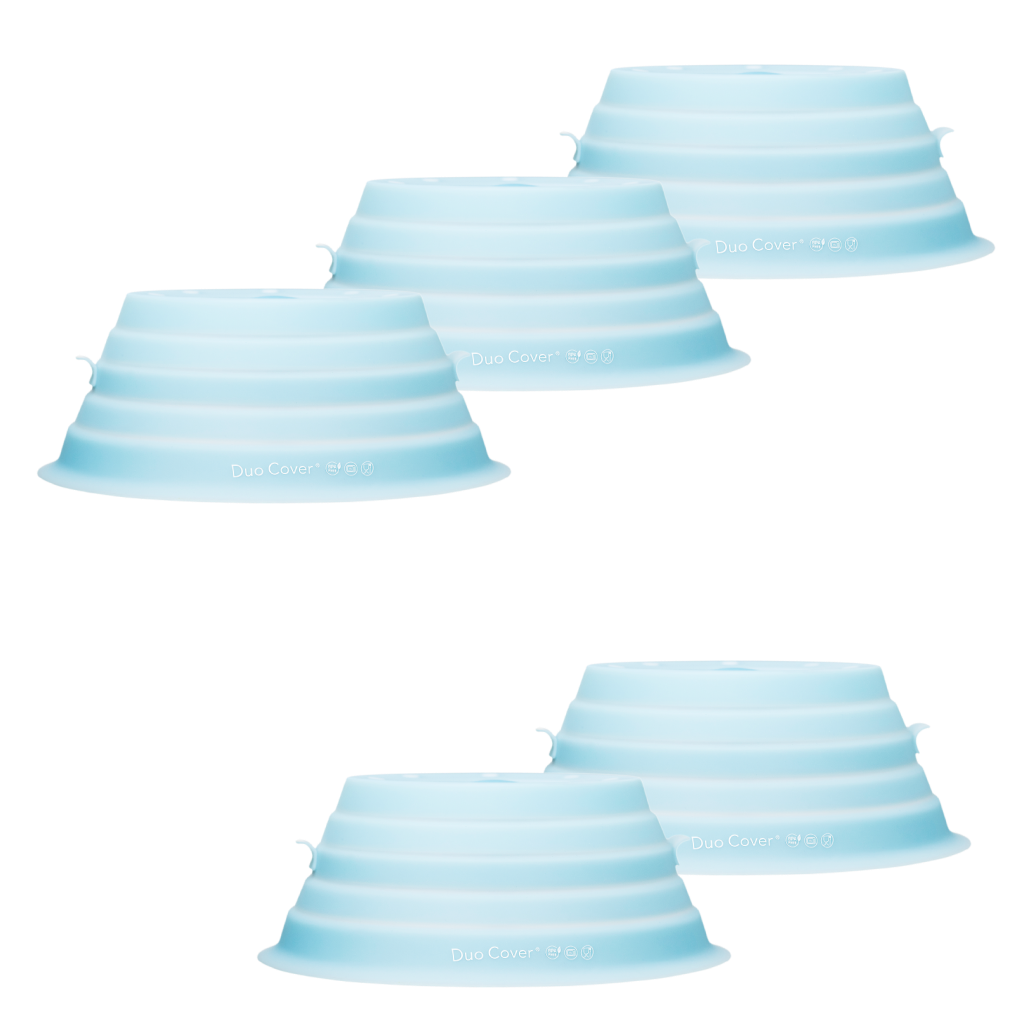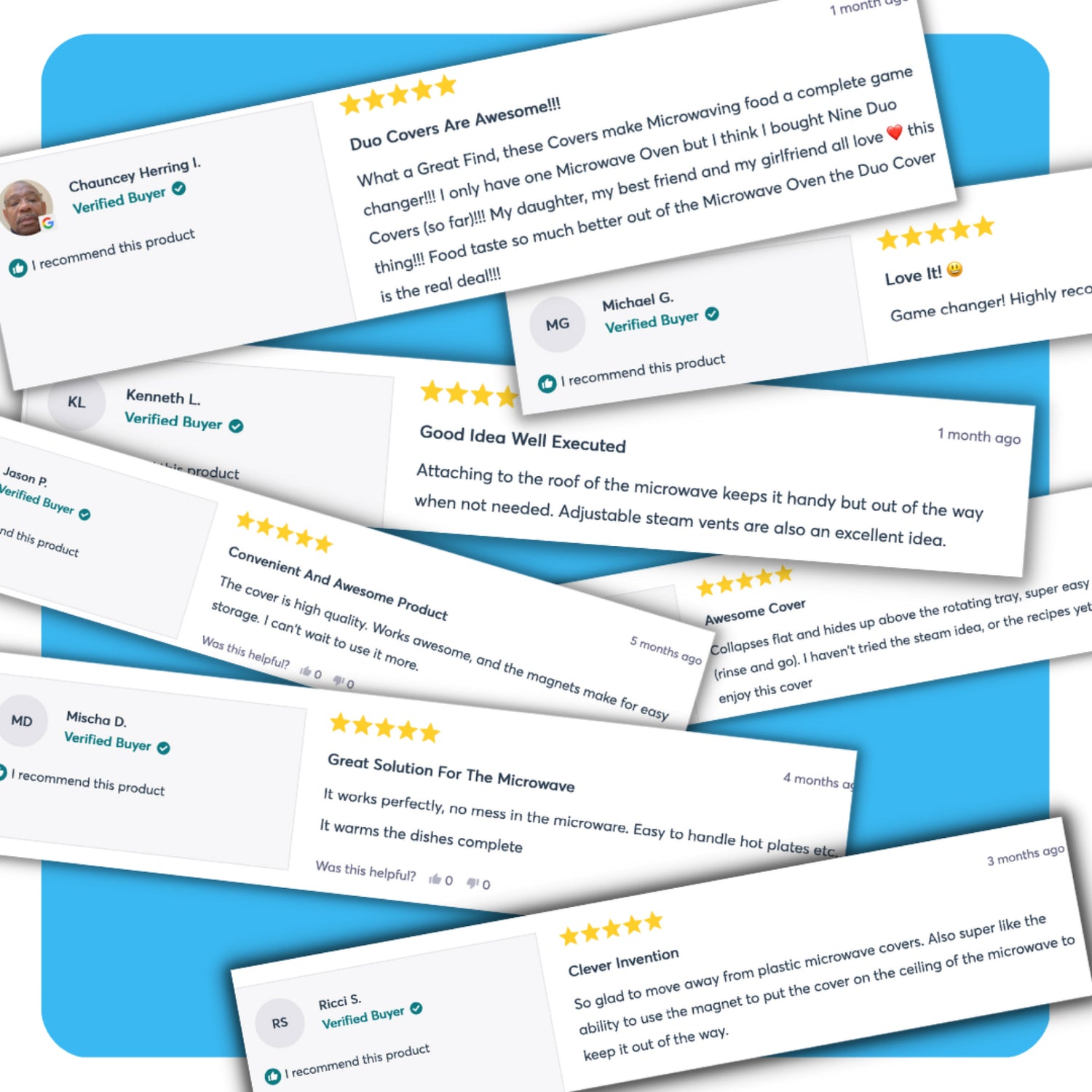 Look At How Others Are Loving Their Duo Cover
These people are actual Duo Cover customers that are now enjoying better tasting microwaved food!
👉 CLAIM OFFER
Make Your Microwaved Foods Taste Like They Were Chef Made
Hate how your microwaved foods always turn out dry and lose flavor? Meet the Duo Cover - Designed to make your leftovers taste amazing with super convenient storage and made plastic-free. It's also dishwasher safe!

Easy Storage
Collapsible design and magnet safe microwaves make it super convenient.

Clean Microwave
Dishwasher safe design makes it easy to keep your Duo Cover and microwave clean.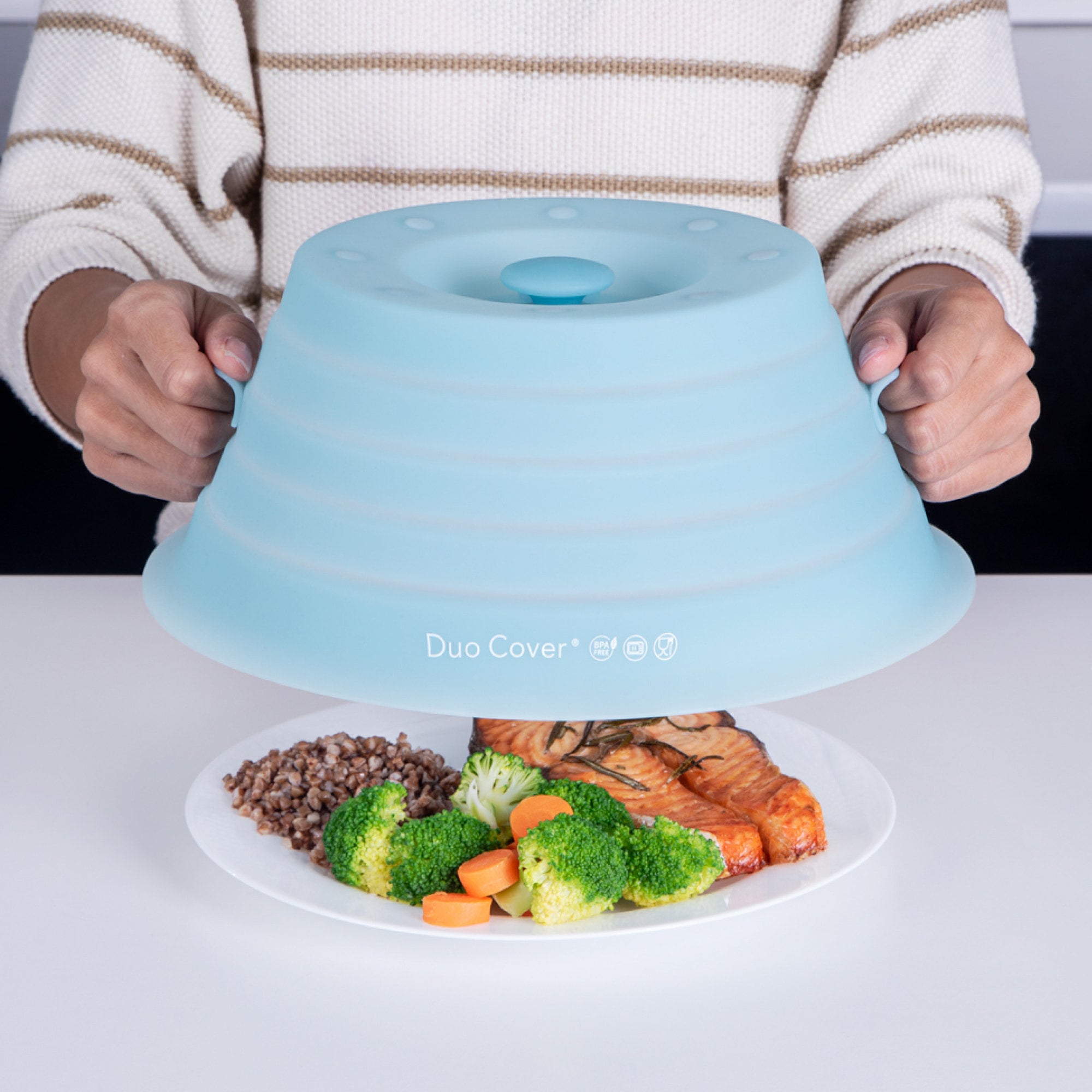 Tasty Food
With MoistureLock™ technology, it can steam food and keep leftovers moist.

Plastic & BPA Free
Made from silicone, the Duo Cover is a toxic-free replacement for plastic!
How It Works
Our products are usually bought by people who are extremely intelligent (as well as ridiculously good looking). Here's how you can tap into your microwave's potential.
What Others Are Saying
Rated 4.8/5 by thousands of happy customers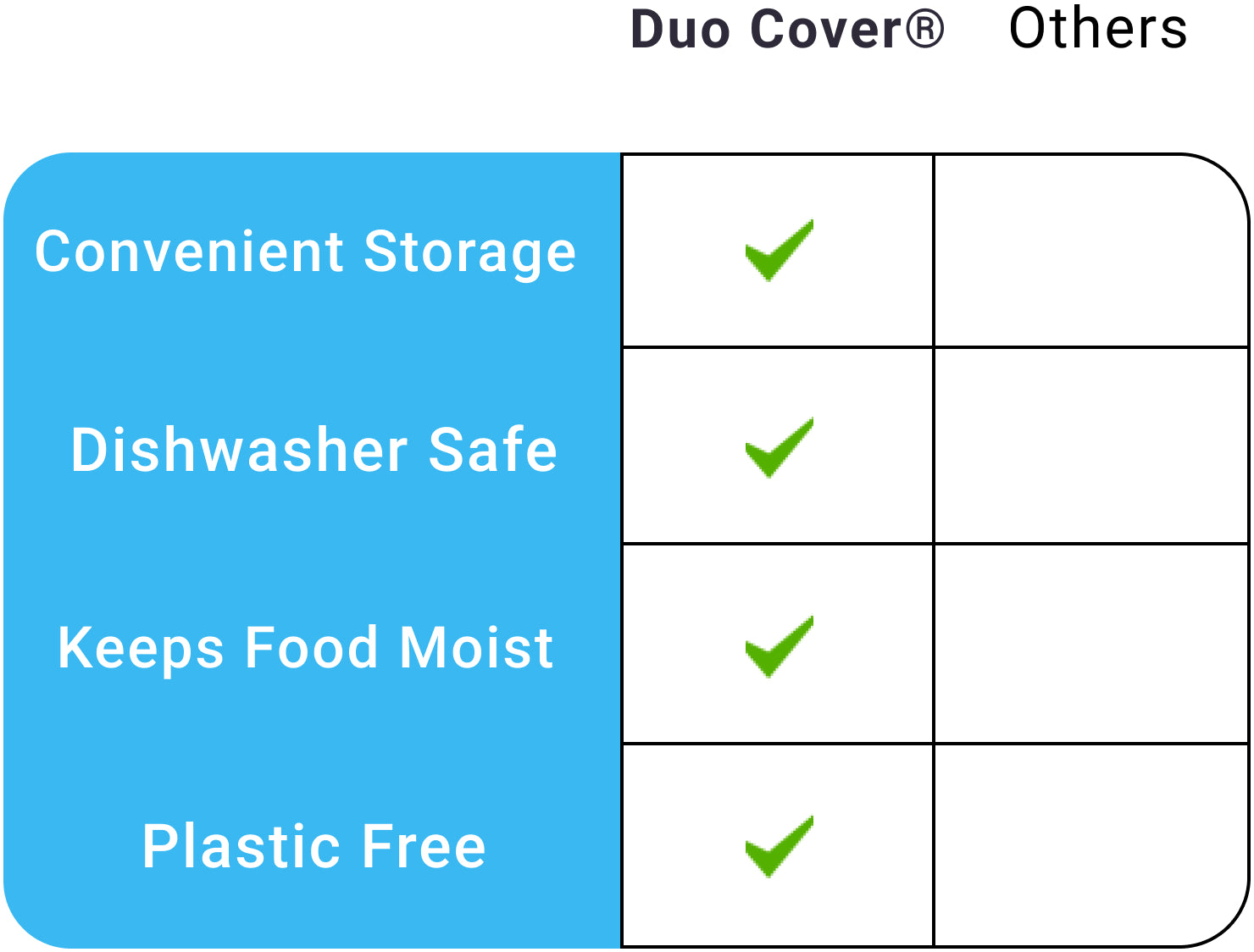 What Makes Duo Cover Special
Find out why you should choose the Duo Cover over other microwave covers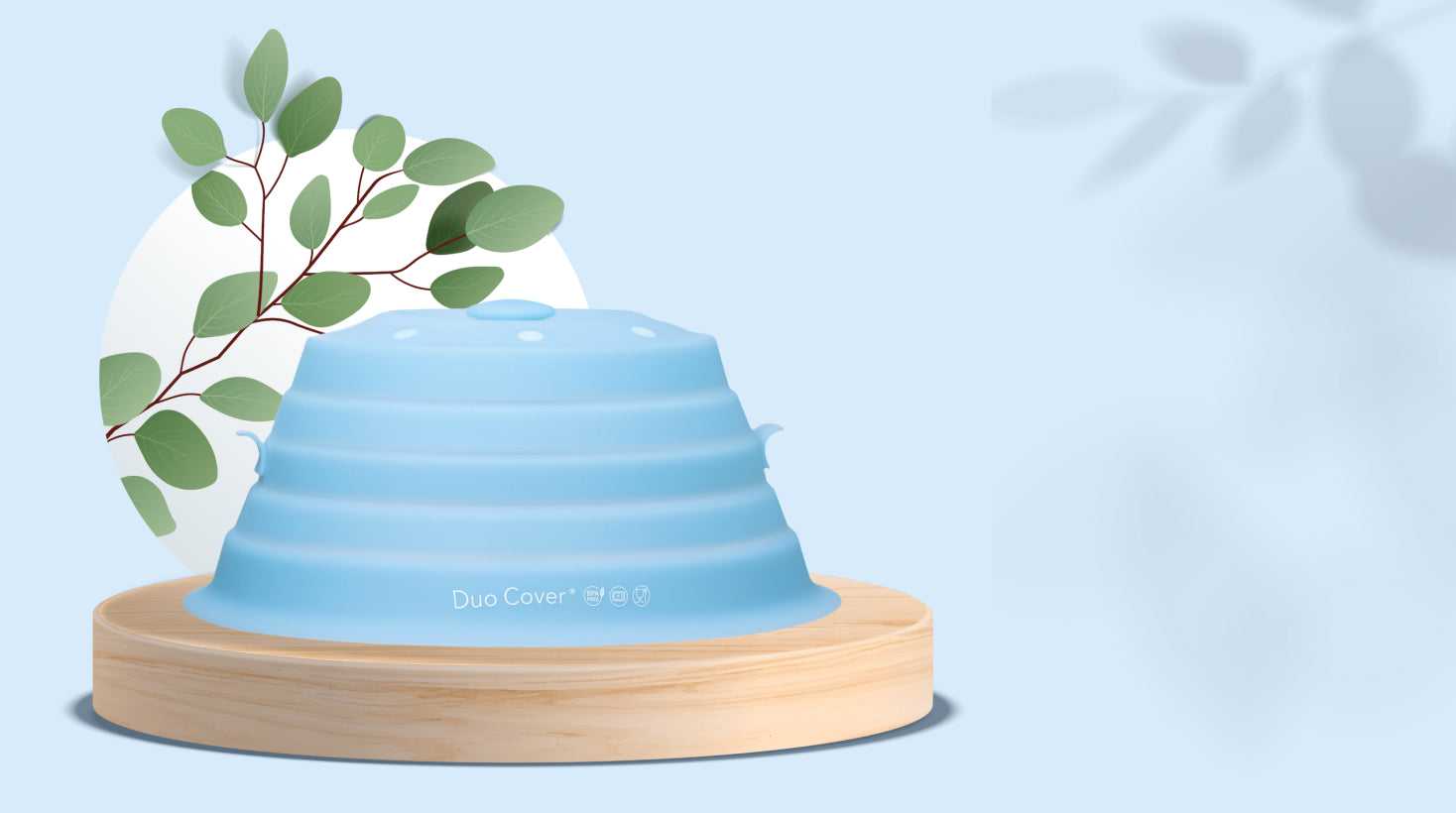 Our 90 Day Guarantee
We love our Duo Cover and are confident you will too! That's why we're offering a 90-Day, Risk-Free Trial. If you're not in love with your results, we'll give you a refund.
Frequently Asked Questions
All microwaves are basically steamers already. They excite the h20 molecules in your food (yes, the water in your food finds microwaves exciting), generating steam. Duo Cover simply traps in moisture, producing steamed meals that taste much better than when you use your microwave without it.
Absolutely, just throw it in there and put it back in your microwave when it's clean.
Check out recipes for Spring Pea Risotto, Rosemary Lamb Shank and Lemon Pepper Salmon right here
Remember what we literally just told you about exciting h20 molecules? This causes steam, which then rises and pushes against your Duo Cover's MoistureLock™️ knob. This then creates a tiny gap allowing the water you add to the top of your Duo Cover (if you want to – this step is optional) to slowly drip onto your food, keeping it moist, or some other word if you are one of the many people who find the word moist creepy.
No! In fact, some studies have shown that microwaved food is even more nutritious than regular food. Because it cooks so quickly, the food has less time under heat, leading to less nutrient loss. I swear we're not just making this up to sell Duo Covers. For more information, check out these studies from the American Dietetic Association and Critical Reviews in Food Science and Nutrition.