Recipes
Roasted Tomato Soup
Bring the summer sun into your kitchen with sun-dried tomato soup that will certainly warm your soul.
---
Preparation Time
5 minutes
---
Where is my microwave's power level?
Check your microwaves owners manual (if you're one of those that keep those things) or look up your model number online and check its wattage.
Microwave Wattage:
1200W
1100W
1000W
900W
800W
700W
600W
500W
Ingredients
1

onion (diced)

4

carrots (peeled & cubed)

2

cloves garlic (minced)

1

cup sun-dried tomatoes (packed in oil & chopped)

1

lb tomatoes (chopped)

1

cup vegetable stock

3

cups milk (2% milk)

2

tsp Italian dried herbs

2

tbsp olive oil (plus more to drizzle)

salt and pepper (to taste)
Step 1
In a microwave safe large deep dish (8-cup capacity), combine onion, carrots, garlic, sun-dried tomatoes, tomatoes, and Italian herbs.
Step 2
Cover the dish with Duo Cover. Microwave the veggies for 10 minutes at Power Level 10.
Step 3
Remove Duo Cover and add vegetable stock and milk. Cover the dish with Duo Cover again and microwave for 2 minutes.
Step 4
Remove the soup and puree with a blender or immersion blender.
Step 5
Serve drizzled with olive oil.
Guidelines & Tips
Vegan option: substitute milk with a plant-based milk.
What you'll need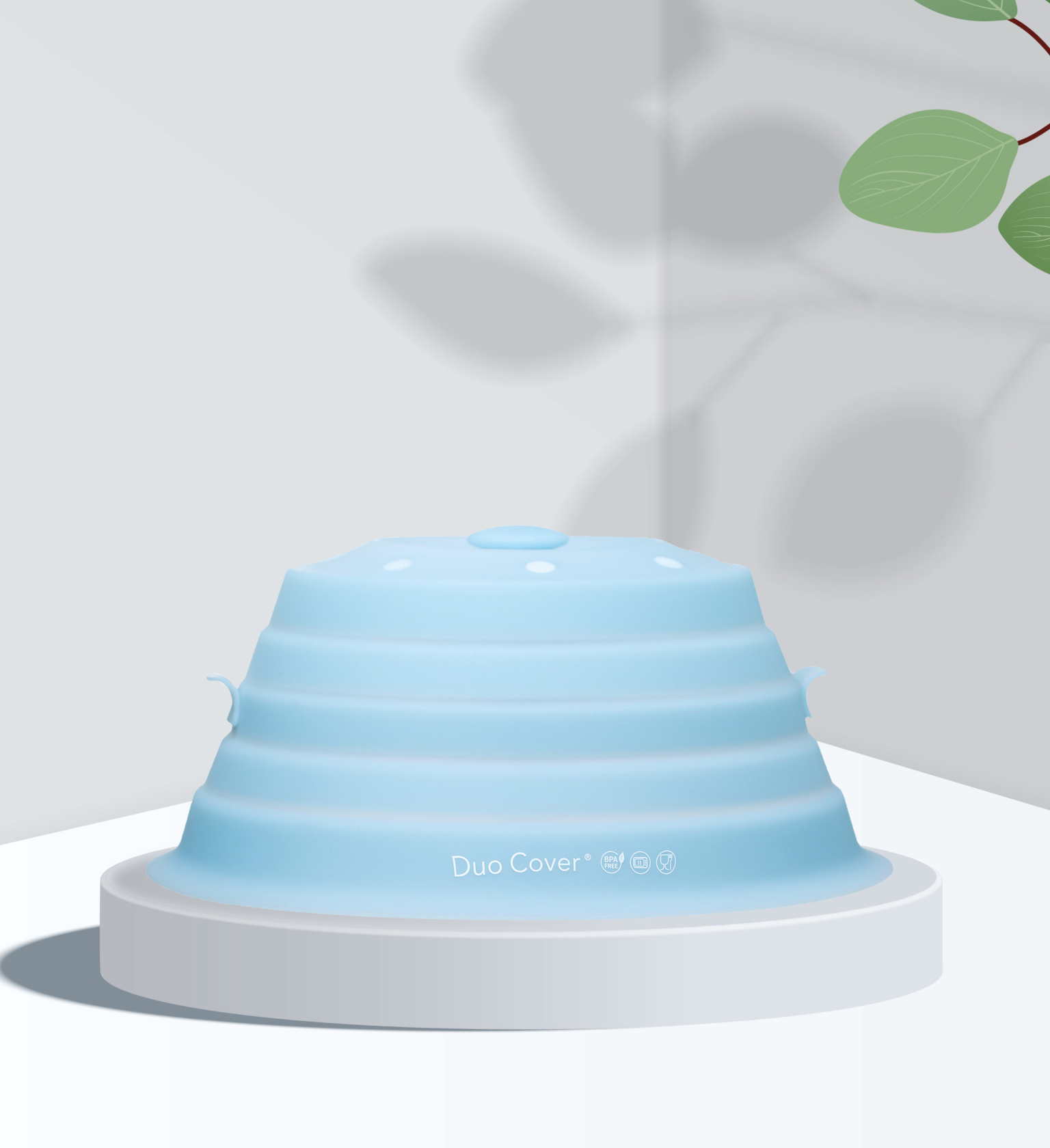 Duo Cover® | $29.99
Duo Cover is a next generation microwave gadget that increases moisture in your food through its MoistureLock™ technology. It delivers leftovers that taste better than the first time and a sparkling clean microwave.
Easy stowaway with microwave-safe magnets.
Plus, it saves your fingers from those 'ouchie' moments when plates get hot!