Recipes
Ham and Bell Pepper Frittata
Start your morning off the right way — make sure to top off this dish with garnishes to add a little kick to you day.
---
Preparation Time
10 minutes
---
Where is my microwave's power level?
Check your microwaves owners manual (if you're one of those that keep those things) or look up your model number online and check its wattage.
Microwave Wattage:
1200W
1100W
1000W
900W
800W
700W
600W
500W
Ingredients
1

tbsp butter

1

cup deli or fully cooked ham (cubed)

½

onion (diced)

½

red bell pepper (seeded & diced)

½

green pepper (seeded & diced)

6

medium eggs

2

tbsp crème fraiche or sour cream

1

tsp cumin powder

salt and pepper (to taste)

sliced spring onions or chives (garnish)
Garnishes
Sliced spring onions or chives
Step 1
Combine butter, onion, and bell peppers in a microwave safe wide medium deep dish or ceramic pie dish (6-cup capacity).
Step 2
Cover the dish with Duo Cover.
Step 3
Microwave the veggies for 5 minutes at Power Level 5.
Step 4
In a separate dish, beat eggs with crème fraiche, salt, pepper, and cumin. Fold in ham.
Step 5
Pour the eggs over the veggies and stir briefly.
Step 6
Cover the frittata with Duo Cover and microwave for 9 minutes at Power Level 5.
Step 7
Serve frittata warm, garnished with some sliced spring onions or chives.
What you'll need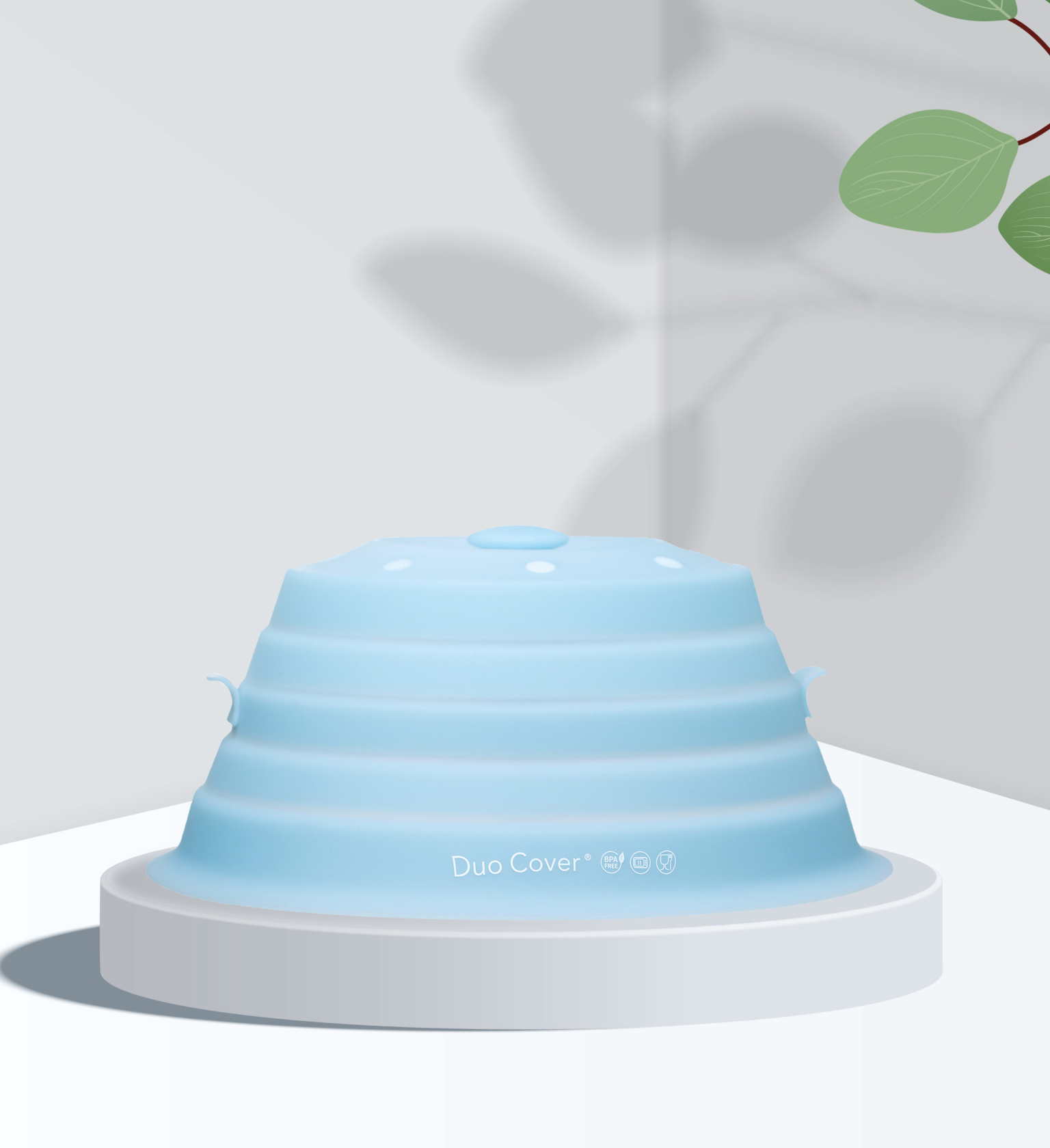 Duo Cover® | $29.99
Duo Cover is a next generation microwave gadget that increases moisture in your food through its MoistureLock™ technology. It delivers leftovers that taste better than the first time and a sparkling clean microwave.
Easy stowaway with microwave-safe magnets.
Plus, it saves your fingers from those 'ouchie' moments when plates get hot!