Recipes
Potatoes au Gratin
A potato dish, but layered in a creamy cheese sauce.
---
Preparation Time
5 minutes
---
Where is my microwave's power level?
Check your microwaves owners manual (if you're one of those that keep those things) or look up your model number online and check its wattage.
Microwave Wattage:
1200W
1100W
1000W
900W
800W
700W
600W
500W
Ingredients
1

lb. Yukon gold potatoes

¾

cup milk

4

oz cream of mushroom soup

1

cup shredded cheddar cheese

1

small onion thinly sliced
Step 1
Grease a microwave safe medium shallow dish (6-cup capacity) with butter or cooking spray.
Step 2
Peel the potatoes and slice to 1/4-inch thick.
Step 3
Arrange potato slices in the medium shallow dish. In a separate bowl, mix together milk, cream of mushroom soup, and onion, and then pour over the potatoes.
Step 4
Cover the dish with Duo Cover and microwave for 9 minutes at Power Level 10.
Step 5
Remove dish from microwave and remove Duo Cover. Top the potatoes with cheese and then microwave for another 7 minutes, covered by Duo Cover, but with the MoistureLock knob open.
Guidelines & Tips
Vegan option for cheese: substitute cheese with unsweetened almond milk and nutritional yeast.
Vegan option for cream of mushroom soup: for a vegan cream of mushroom soup whisk together ¾ cup plant-based milk, ¾ tbsp cornstarch and a pinch of dried thyme.
What you'll need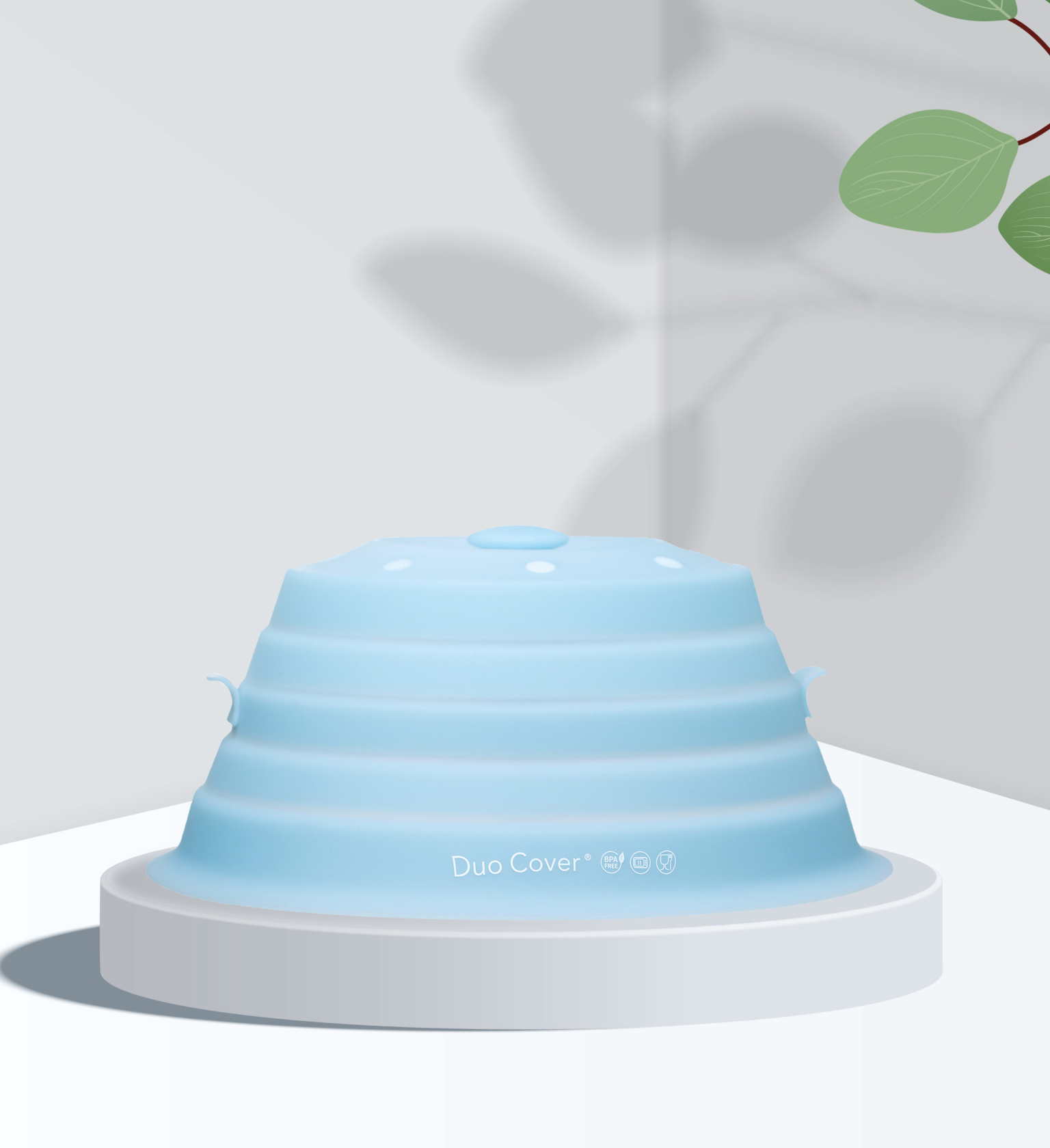 Duo Cover® | $29.99
Duo Cover is a next generation microwave gadget that increases moisture in your food through its MoistureLock™ technology. It delivers leftovers that taste better than the first time and a sparkling clean microwave.
Easy stowaway with microwave-safe magnets.
Plus, it saves your fingers from those 'ouchie' moments when plates get hot!